HEALINGBOWL® Professional Golden Pearl singing bowl
The line of professional singing bowls HEALINGBOWL® Professional Golden Pearl. Designed with an emphasis on outstanding vibration properties.
The powerful, rare and unique vibration that distinguishes these singing bowls from the rest of the professional Healingbowl® range makes them ideal for spa applications.
The perfect surface treatment provides the specialist with very easy vibration control and sliding on the surface.
This makes it possible to work in all contact techniques, including 'vibropuncture', 'singing bowl massage' and water structuring.
Many people like this design, so we make these bowls in a wide frequency range for the production of sets of singing bowls 'Golden Pearl' on an individual order.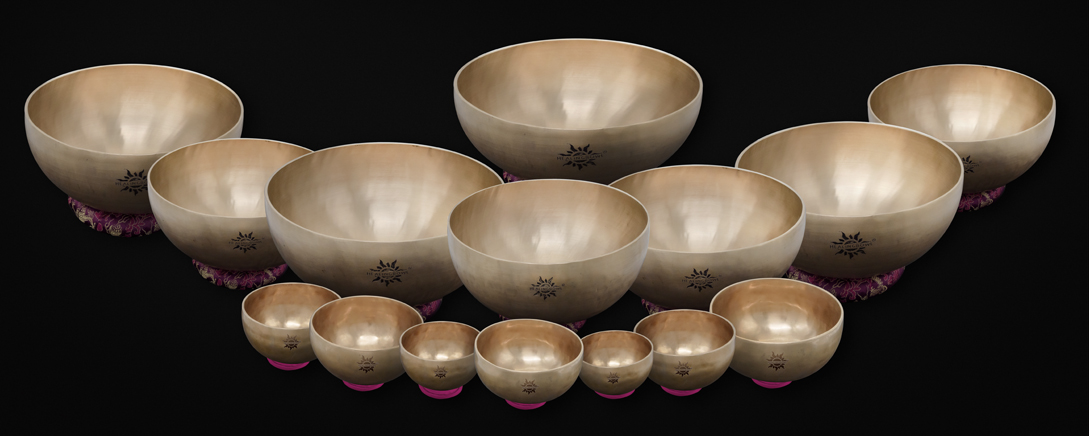 ПComplete set of 15 HEALINGBOWL® Professional Golden Pearl singing bowls